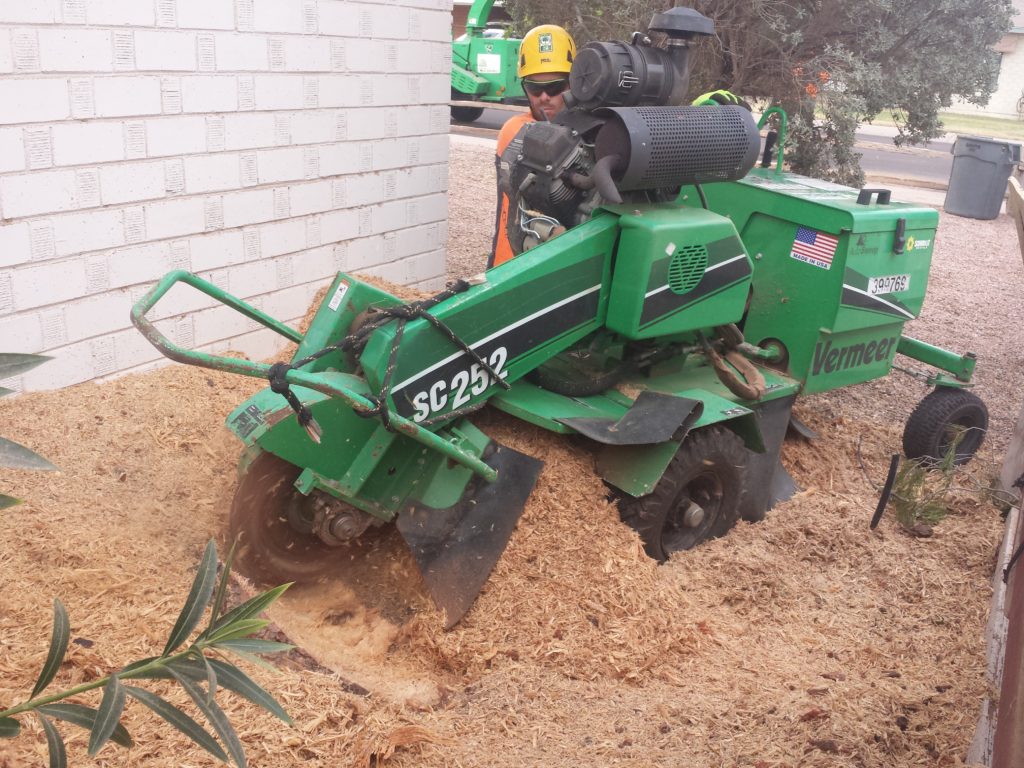 What is stump grinding?
When a tree has been cut down, a stump is often left behind. Redundant tree stumps can be both unsightly and dangerous. In addition the tree's remaining root system can be removing nourishment from the immediate ground and with regenerative species they will continue to expand.
Improve Safety and Beauty of Yard.
Once a tree stump has been ground down, it will not only make your lawn more attractive, but it will also free up space for you to plant other plants, or even to replant a new tree.
Tree stump grinding is a common service after a tree has been removed. Arborist Standards Tree Care utilizes a full hydraulic stump grinder for the largest of stumps. We aim to protect your property during this process and as always carry out this service safely.  We have vast experience and knowledge in tree stump grinding, and our tree service pros would be happy to answer any questions you may have!
Stump grinding shavings are great for gardens, compost, and even help keep down weeds. We would be happy to donate them back to your yard or we can haul away as well. Sometimes a tree is so old and can have irrigation wrapped around the root system, before grinding a stump we like to let homeowners know this irrigation could be damaged during the process.
No matter if you wish to enhance the value of your property or simply to make it safer, we have the knowledge and equipment to make it happen. Call Arborist Standards Tree Care and ask about stump grinding today at (928) 592-3477.